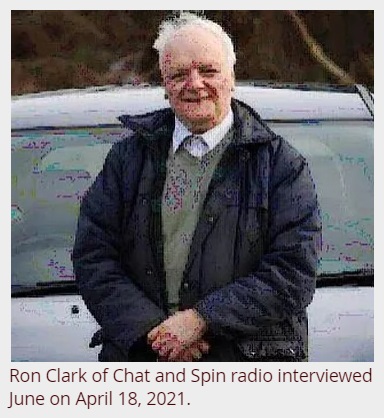 CHAT AND SPIN programs
June "traveled" across the Pond again to discuss her Miriam bat Isaac Series on CHAT AND SPIN, a 24-hour internet radio station out of the UK. During her interview with Ron Clark, she talked about the beauty of spring in the Hudson Valley, her latest challenge of writing short stories, and the first novel in her series, THE DEADLIEST LIE. The interview was archived. June was invited back before the end of spring. To listen to CHAT AND SPIN programs,go to: https://chatandspinradio.com/
Back to UK
June was invited back to Chat and Spin for another interview with Ron Clark. Perhaps it was jet lag, but she had a little trouble remembering the award for her latest Miriam bat Isaac Mystery, The Deadliest Thief ! But a good-natured laugh filled the space. You can listen to a replay of her brief interview here: https://chatandspinradio.com/listen-again/ The interview is on SATURDAY, 10TH OCTOBER, SATURDAY WEEKEND SHOW (PART 2B). The interview runs from 1.28.10 tribe your image
Blood Spatters as Evidence
Miriam uses blood spatters to solve the "locked-room murder" in THE DEADLIEST SPORT. June told Paty Jager in "Ladies of Mystery" about the first recorded case of a Roman jurist using the evidence of blood spatters to clear his blind client from the charge of murdering his father. Just click here: https://ladiesofmystery.com/2020/06/29/guest-author-june-trop/ ​
Warren Lawrence
Warren Lawrence (with a voice of honey) interviewed June on his radio show "Warren in the Morning" on WKNY 1490 AM. June told about her latest Miriam bat Isaac novel, THE DEADLIEST THIEF, but avoided answering questions about the ending, which has been shocking readers all over the country. The book was a finalist for the Killer Nashville Silver Falchion Award for best mystery of 2019. ​
Annette Snyder's Blog
June represented the State of New York on award-wining author Annette Snyder's blog with images of the Mid-Hudson Valley while telling about her latest novel, The Deadliest Thief. The image, created by Daniel Case, is taken of a rock climber. New Paltz, NY is a favorite spot for rock climbers in the East. Take a look at the link,: ​
Nigel Bird's Sea Minor
UK crime writer, teacher, and Sea Minor blogger, Nigel Bird featured June's The Deadliest Thief in an interview with the sorry wife of the only surviving thief of the heist in Ephesus. "It's not safe to give you my name," she says, "just know me as the wife of Pytheus. My husband was one of the three men who, during the spring of the seventh year of the Reign of Nero, broke into the Temple of Artemis, made off with a king's ransom in gems, and escaped on the Thalia to Alexandria."
Menagerie of Characters
Yvonne Mason is a licensed bounty hunter for the state of Georgia and the author of many true crime books. She is also the host of OFF THE CHAIN ONLINE RADIO for BlogTalkRadio in which she interviews authors, artists, and as she says, "a menagerie of characters." June was one of those characters on Friday June 12th, 8pm EDT. To listen to the interview, click here. ​
How did June Invent Miriam
Would you believe June began to think about creating Miriam bat Isaac ago over 30 years when a book fell on her toe? Not her head but her toe? Find out what on that desperate day. When June looked toward the heavens for an inspiration. Just go to https://ladiesofmystery.com/2020/03/21/
A Day In The Life Of Pytheus
It was not safe for Dru's guest to give you her name, but she told you plenty about her husband, Pytheus, one of the three men who, during the spring of the Seventh Year of the Reign of Nero, broke into the Temple of Artemis, made off with a king's ransom in gems, and escaped on the Thalia to Alexandria. And believe me, that was just the beginning! ​ Miriam, or course, can tell you more about this scoundrel in THE DEADLIEST THIEF. But get the low-down from hi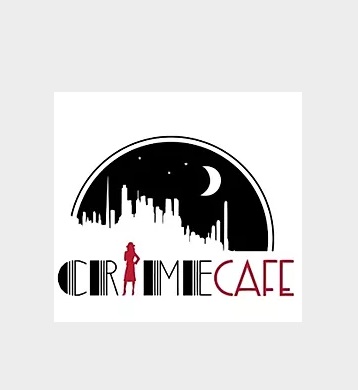 June at the Crime Cafe
Let bestselling author Debbi Mack be your source for great stories of mystery, suspense, and noir. You can watch the videos or listen to her podcasts as she interviews top crime writers. For June's interview, just click here for the video https://www.youtube.com/watch?v=GLtKAqomAS8&feature=emb_title and for the podcast, click here: http://www.debbimack.com/blog/podcasts/interview-with-crime-writer-june-trop-s-5-ep-21/